On behalf of the IGARSS 2024 Organizing Committee we are delighted to invite you to Aθens, Greece, for the 44th annual "International Geoscience and Remote Sensing Symposium - IGARSS 2024" of the IEEE Geoscience and Remote Sensing Society, the world's largest technical professional organization.
The Conference, which for the first time in history will be hosted in Greece, will take place on the 7th until 12th of July 2024, at the Megaron Athens International Conference Center.
It is the leading meeting of more than 2.500 esteemed scientists and professionals in the Remote Sensing field worldwide. It distinctively contributes to the exchange of views, sharing of experiences and the training of younger scientists, opening new perspectives for research development and investments in the sector.
Under this year's theme "Acting for Sustainability and Resilience", we anticipate to stimulate enlightening debates for opening science and innovation, towards the creation of innovative solutions for the benefit of societies.
The Scientific Program of this IGARSS, emphasizes on sustainable development in accordance with the goals of the United Nations 2030 Agenda, including scientific publications, lectures, presentations and intriguing forums, specializing in Remote Sensing. Delegates will have the opportunity to get involved with the latest scientific achievements of the Greek centers of research, education and business development. Scientists, representatives of the industrial sector and start-up companies, as well as students from all over the world are invited to delve into the latest research and technological advancements in the field of space and its applications.
IGARSS 2024 will be hosted by the National Observatory of Athens - Operational Unit "BEYOND Centre of Earth Observation Research and Satellite Remote Sensing" of Institute for Astronomy, Astrophysics, Space Applications and Remote Sensing, with the support of the National Technical University of Athens and the Foundation for Research and Technology – Hellas.
Aθens, one of the world's oldest cities, the birthplace of democracy, arts, science, and philosophy of western civilization is waiting for you, for an exciting journey through time. Under the shadow of Parthenon, Αθens reflects its enlightening history and culture combined with the perfect Mediterranean climate and the legendary Greek sunlight. An exciting mix of glorious culture with an astonishing natural urban beauty will keep you mesmerized.
"Enlightened science reflected from the Acropolis of Aθens" is our motivation and we look forward to welcoming you all, for a memorable IGARSS 2024, where we will join forces to develop resilient solutions ensuring a sustainable and inclusive future for all in a world of continuous and overlapping disruption.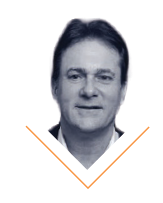 Dr. Haris KONTOES, General Chair
National Observatory of Athens (NOA)
Institute for Astronomy, Astrophysics, Space Applications and Remote Sensing (IAASARS) Operational Unit "BEYOND Centre of Earth Observation Research and Satellite Remote Sensing"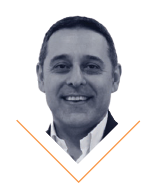 Professor Vito Pascazio, General Chair
Università degli Studi di Napoli "Parthenope"